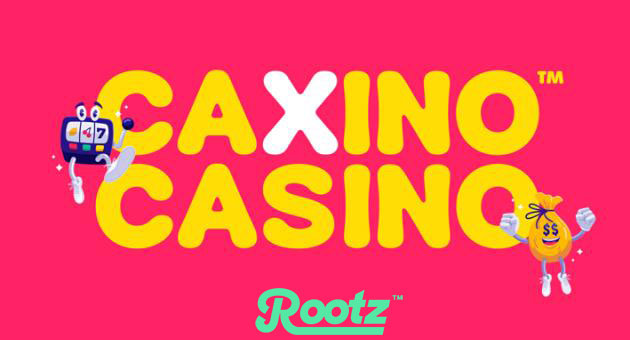 Rootz Limited, the Malta-based company behind Wildz Casino is back with yet another brand called Caxino Casino. This latest product has arrived in less than a year since Wildz went live. This is a remarkable feat considering business limitations due to the coronavirus pandemic. Keeping in mind the meteoric rise of Wildz Casino in the past, the future for Caxino Casino looks promising.
According to Lasse Rantala, the CEO of Rootz Limited, the path to building the second casino has been easier because of the work done on the first. Wildz exceeded the company's expectations and has given the required strength to embark on the second venture.
Rantala added that Wildz was built with a focus on scalability from the very beginning. For this reason, building Caxino has been a no-brainer. Significant time was invested in UX. However, there hasn't been any major change in terms of the platform's structure. Like Wildz, Caxino also focuses on rewarding players in an innovative way and carries a light, fun theme.
Rantala further said that the primary focus of Caxino will be casual players, which is why the thresholds for first-time depositors would be minimal. To attract a broader audience, the makers have also put a modified reward system in place.
Automation and Machine Learning are common to Caxino and Wildz, which make them the next-generation casinos players would love. Overall, the new casino has been personalised based on user expectations and actions. Tailored rewards combined with ML-based customised alerts regarding responsible gambling issues, suspicious activities and AML abuse are integrated into the platform.
According to Tony Kjäldström, COO of the company, Machine Learning has been leveraged to uphold responsible gaming and curb frauds. To be able to detect patterns before they turn into problems is a huge help, which makes the Rootz toolbox so powerful.
Moreover, the platform comes with the ability to efficiently manage the reward system and uses advanced technologies to push the rewards every day to thousands of players, which wouldn't have been possible for humans alone.
Praising the technical team, Kjäldström added that they are absolutely essential to building an online casino superior in every way. It is worth mentioning that both Wildz and Caxino are owned and operated by Rootz Limited and licensed and regulated by the Malta Gaming Authority (MGA).